Every child has the right to grow up with a mother!

Family Mercy House – Help the helpless

Abbi Åkvist, with a background as a child slave,
operates and manages Family Mercy House in Addis Ababa

It is the right of every child to have a good, safe educational environment!
Family Mercy House are there for:
At Family Mercy House women receive education in parenting and social skills, practical training, financial support and sometimes help with housing.
They live in their homes but are at the center 5-6 days a week.
Sponsored children live in their homes and come regularly to the Family Mercy House community and play.
It is the right of every child to have a good and safe schooling and education.
The help that kids get from sponsor parents help them to have a new life which they otherwise would not have received.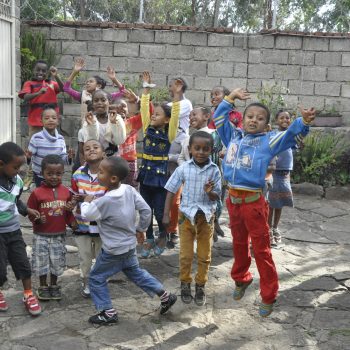 The vision is to keep the family together, that a child should not have to be separated from his biological mother.
If the mother is there's always a grandmother or aunt nearby, someone who can love and take care of the child.
No child shall be subjected to end up with someone who wants to use them to labor.
There are still many children who need help!!
You can help by providing a better life for a child by supporting Family Mercy House monthly, or by becoming a sponsor parent of a special child.
As a sponsor parent, your monthly donation will help a child with the necessities of life, until they reach 18 years old or they have finished their education and are self supporting.